The LG gram 17 laptop is one of the lightest and most portable laptops on the market, making it ideal for students and busy professionals who need to be able to take their computer with them wherever they go. Despite its small size, the LG gram 17 laptop packs a powerful punch, with a fast processor and plenty of storage space for all of your files. The laptop's long battery life means you can work for hours without having to worry about recharging, and the bright, full HD display is perfect for working on projects or watching movies. Whether you're looking for a powerful machine to take with you on the go or a lightweight option for your everyday needs, the LG gram 17 laptop is a great choice.
LG gram Display :
The LG gram laptop 17 display is an excellent choice for those who want a high-quality laptop with a large screen. The display has a resolution of 2560×1600 pixels, making it one of the highest-resolution laptops on the market. It also has a pixel density of 178 ppi and an aspect ratio of 16:10. The display is bright and clear, and the colors are accurate and vibrant. The viewing angles are also very good, and the display is suitable for use in both indoor and outdoor environments. Also have the Anti Glare.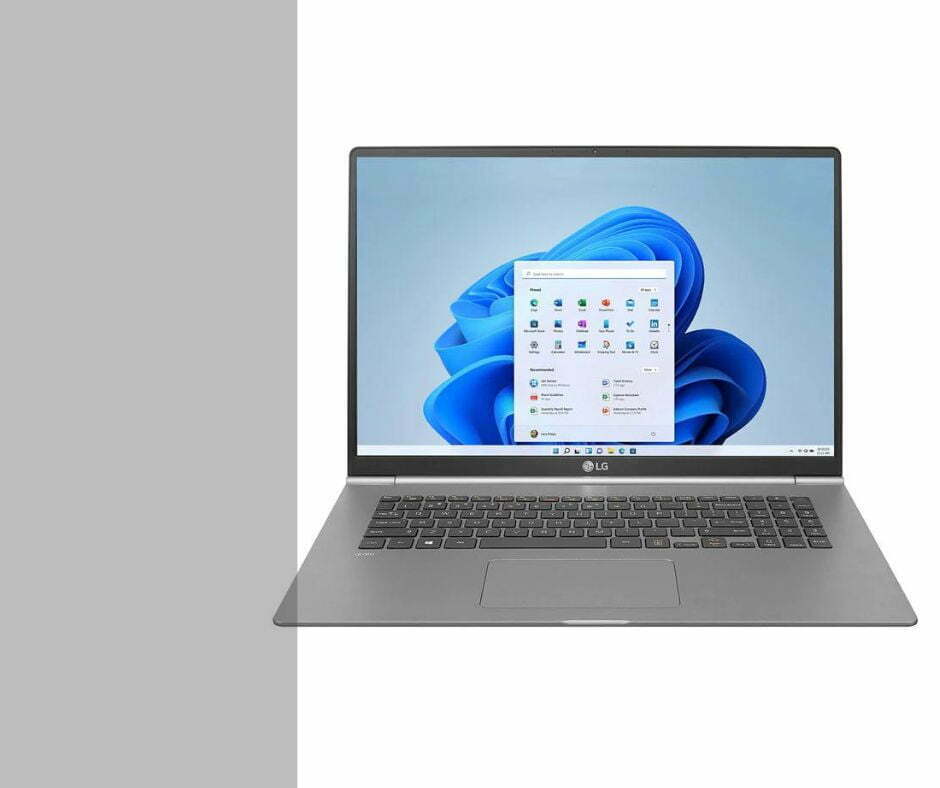 LG gram PERFORMANCE :
The LG gram laptop 17 has an Intel Core i7 11th Gen Quad Core processor. 12mb cache, Intel Iris Xe Graphic card, 16GB LPDDR4X RAM, and 512GB SSD. This is a powerful machine that is sure to handle any task you throw its way. Whether it's gaming, video editing, or simply browsing the web. The large screen is perfect for productivity or entertainment. And the long battery life means you can use it all day without having to worry about recharging.
LG gram 17 Connectivity and Ports.
This portable laptop is perfect for your daily essentials and the production of videos, photos and other documents. The LG gram 17 keeps you connected wherever you go thanks to built-in WiFi and Bluetooth 5.1 coupled with fast data transfer speeds. USB type C ports, 2 x USB 3.0 ports and 2 x USB 2.0 slots making it easy to access your devices from any angle whether you are on the move or stationary!
Audio Speaker:
The laptop's audio will enhance your listening experience by delivering crisp sound. This powerful, yet small speaker system amplifies sound to the optimum level while providing all-around improved volume, clarity and better definition. It comes with a trusted smart amp inside that delivers maximum performance without lag or distortion in any frequency range.
BATTERY/POWER
LG gram has 80Wh battery. it has 2 cell lithium ion battery cell type, with the weight of 282g. The Lithium ion battery is of 7.7V. the Battery gives you up to 19.5 hr backup
PRICE:
The price of LG Gram 17 intel corei7 11th Gen in India is between Rs.86,000 to 93,000.
COLOUR:
The LG Gram 17 is available in classy black colour.
CAMERA:
It has 720p webcam which positioned below the screen.