The Xiaomi 11 Lite NE 5G. The company's most recent mid-range 5G smartphone, was unveiled in India in 2021. The 6.55-inch AMOLED screen, comparable cameras, and 4,250mAh battery all are there, the Snapdragon 778G 5G SoC is more potent than the Snapdragon 732G. Does the phone deserve to cost Rs. 24,933? In order to find out, let's examine the review.
Observe and feel:
The Mi 11 Lite is the lightest and slimmest smartphone of 2021, weighing only 157 grammes and measuring 6.81 mm in thickness. Mi 11 Lite is the greatest choice if you prefer utilising lightweight, thin phones. You will especially enjoy the small and lightweight design if you enjoy binge-watching on Netflix or YouTube. Helpful features include the 10-bit display, HDR compatibility, and dual speakers. Even yet, Xiaomi chose a glossy glass back instead of a metal frame for the back, at least in the black version. The ones in coral and blue are both matte.
I believe a metal frame would have given this smartphone a more luxury look, which is what Xiaomi is aiming to achieve, but the weight and thinness of the device cover all the bases and give it a good in-hand feel. Additionally different and attractive are the Camera layout and Color selections. Although an in-display fingerprint scanner would have been preferable, Xiaomi opts for a side-mounted fingerprint scanner instead because it is quicker and more accurate. Due to the flexible OLED display and reduced bezels, the front of the phone appears more upscale. Corning Gorilla Glass 5 shields the display. In contrast to the Redmi Note 10 series, the punch hole cutout this time is on the left side and is a little larger.
I believe Xiaomi's engineers didn't care about size because they were so focused on getting that small form factor. The size of the display is not particularly small; in fact, at 6.55 inches, it is a little on the wide side. The phone does get a little warm because of its slim form, especially when charging or playing intense video games, which is understandable given that there is less space for heat dissipation. Overall, it's not for gameplay but for multimedia.
Display:
The Full HD+ 90hz flexible AMOLED display of the Mi 11 Lite is of good quality. As a 10-bit display, it can generate more than a billion colours as compared to an 8-bit display's 16 million. In high brightness mode, it has a peak brightness of 800 nits, compared to a typical brightness of 500 nits. Its large DCI-P3 colour gamut and HDR capabilities make it a bright and color-accurate display. Widevine L1 is available, but you can only benefit from that 10-bit display when watching HDR material; otherwise, it functions as a regular display. Xiaomi did make some concessions, such as the display being less bright than the Redmi Note 10 series and lacking an in-display scanner, but even with those limitations, the display is of the highest calibre available at this price point, with a 90Hz high refresh rate and 240Hz quick touch sampling rate.
Software:
I understand that MIUI is unpopular with certain users, but if you are concerned about annoying ads and notifications, you shouldn't worry too much because the phone is from the Mi series, not the Redmi line. Xiaomi refers to select phones as Redmi branded and others as Xiaomi branded for a reason. Typically, Mi branded phones have fewer bloatware and advertising. As a result, the MIUI experience on the Mi 11 Lite is unique. However, the amount of bloatware and ads has decreased. Instead of the most recent MIUI 12.5, which is a more refined and developed version of MIUI, Mi 11 Lite ships with MIUI 12. Better would have been 12.5 out of the box. The best option if you prefer a robust, feature-rich user interface is MIUI. There are numerous features and choices for customization.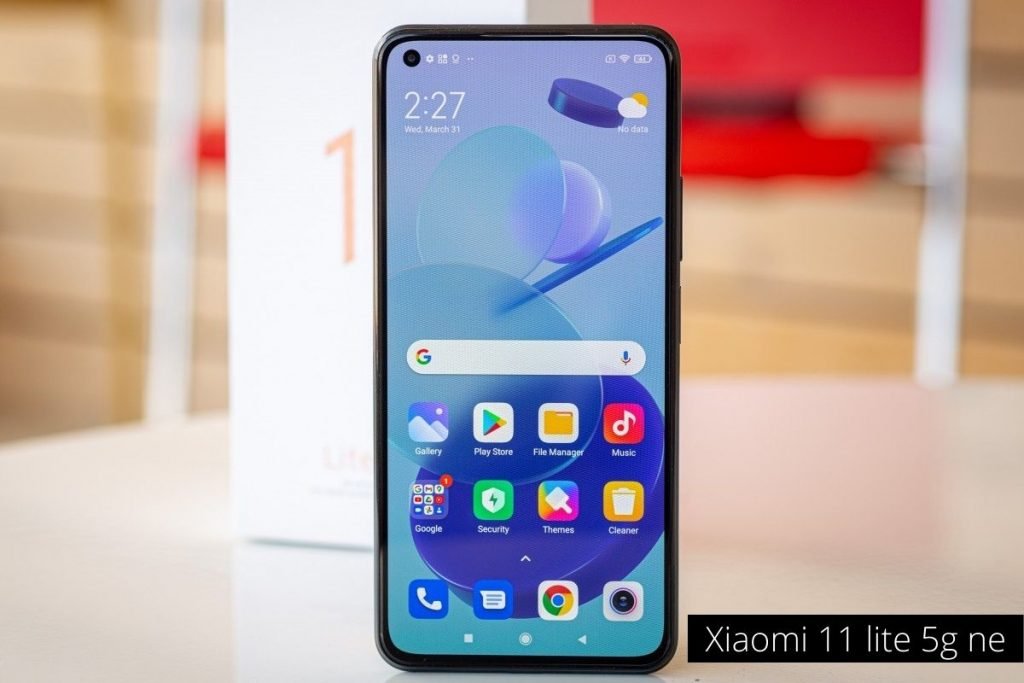 Cameras
The Xiaomi 11 Lite NE 5G has three back cameras. The 64MP primary camera is well-built and takes excellent pictures. Up to 4k 30FPS videos can be captured. The other two, Ultra wide and Telemacro, are self-explanatory and function similarly to the rivals. If you enjoy taking macro photos, the 5MP telemacro does so a little bit better. You get a normal 20MP Xiaomi camera on the front, which performs excelent. The Xiaomi Camera app has a tonne of filters and camera settings that improve every aspect of photography and filming. Overall, the Mi 11 Lite's camera performance is adequate rather than ground-breaking. The Camera is nicely optimised and offers excellent picture processing, unlike OnePlus devices. The photos include accurate colour, a wide dynamic range, and good low-light performance.
Pricing:
This kind of phone requires significant R&D expenditures. Even with all of this, Xioami manages to price it exactly right. Well it comes in two variants 6GB and 8GB. So 6GB variant is 23,990 and 8GB is 24,933. It is the lightest and slimmest, and it does so without making any significant concessions. 22k for 6/128GB is not a bad pricing after discount, and if you get it during the first few sales, the HDFC card discount of 3000 rupees (1500) and the pre-order discount of 1500 rupees (1500) will lower the price, making it a great offer.
Price may be vary on Color, Specification and different online platforms.
Other features include Xiaomi's Type-C to 3.5mm jack converter, which supports Hi-Res music, the company's renowned IR blaster, an IP rating for water and dust protection, and a 360-degree ambient light sensor for improved auto-brightness. Hi-res audio and Hi-res wireless support are present, the 33W charger only needs one hour and fifteen minutes to fully charge the device, stereo speakers are present but the secondary speaker is not dedicated like Redmi Note 10 Pro Max and is located inside the earpiece so has inferior quality, the Camera app has AI skyscaping 3.0 and 23 director modes, the phone has a dedicated Reading mode, Sunlight mode, and more. Xiaomi does mention a cooling system, but it is merely for show and doesn't function as expected. The storage type is UFS 2.2, and the fingerprint scanner is side-mounted with gesture support.
Colors.
The Xiaomi 11 Lite NE 5G comes in 4 colors Diamond Dazzle, Jazz Blue, Tuscany Coral, Vinyl Black. In 6GB ram variant Tuscany Coral is not available.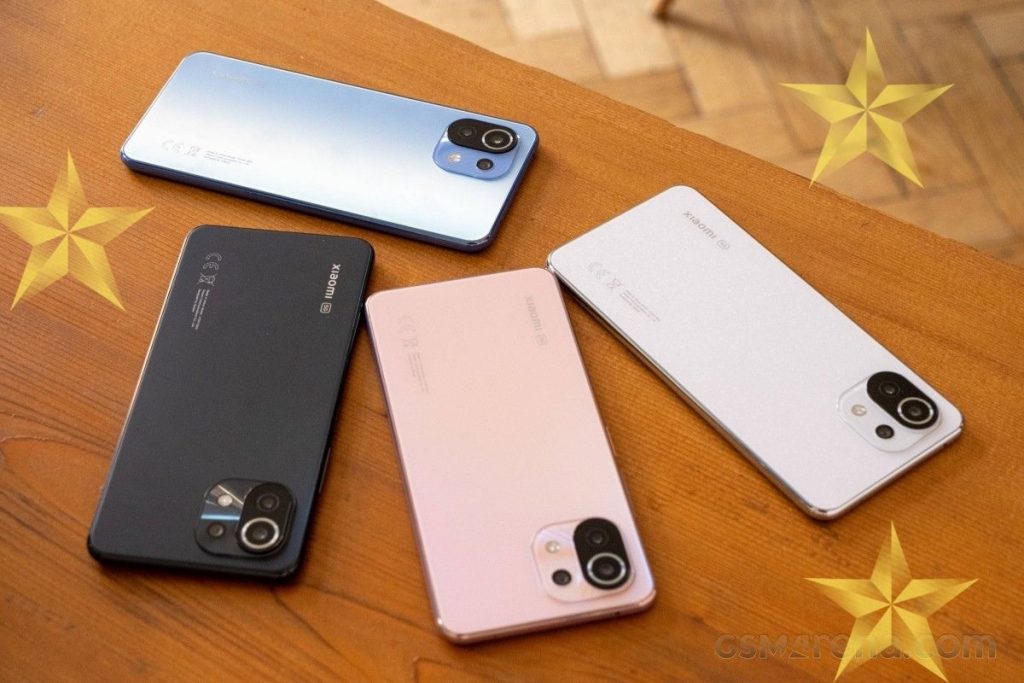 Connectivity.
Network Type – 4G, 5G
Blutetooth- 5.1
Wi-Fi – 802.11
Wi-Fi hotspot – Yes
Infrared – Yes
GPS Map – Yes
Conclusion.
The oveall phone is but there is always be pros and cons. I mentioned some cons below which I feel. These all cons are according to my review.
First off, the lack of a headphone jack makes it unsuitable for gaming and watching multimedia.
A fingerprint reader built into the display would have been wonderful.
There is no SD card slot.
Although it has a little (4250mAh) battery, battery backup is not too poor. It only applies to heavy users.
The outdated and less powerful Snapdragon 732G. It's certainly not the best processor, especially at 22k.
The OnePlus Nord CE would more sensible choice. In fact, if you asked me to select between the Redmi Note 10 Pro Max and the Mi 11 Lite, I would choose with the Max because it has better stereo speakers, better cameras, and doesn't get as warm as the Mi 11.
The phone's small design leaves less room for heat dissipation, which causes the rear to get a little warm, especially while it's charging or being used for gaming. Long term, this will unquestionably be detrimental to the health of the battery. Nothing major, I can assure you.
It warms up easily because of the aforementioned factor, plus it lacks a headphone connector.
You can also checkout Samsung Galaxy S10 Buyers' Guide
Other Articles